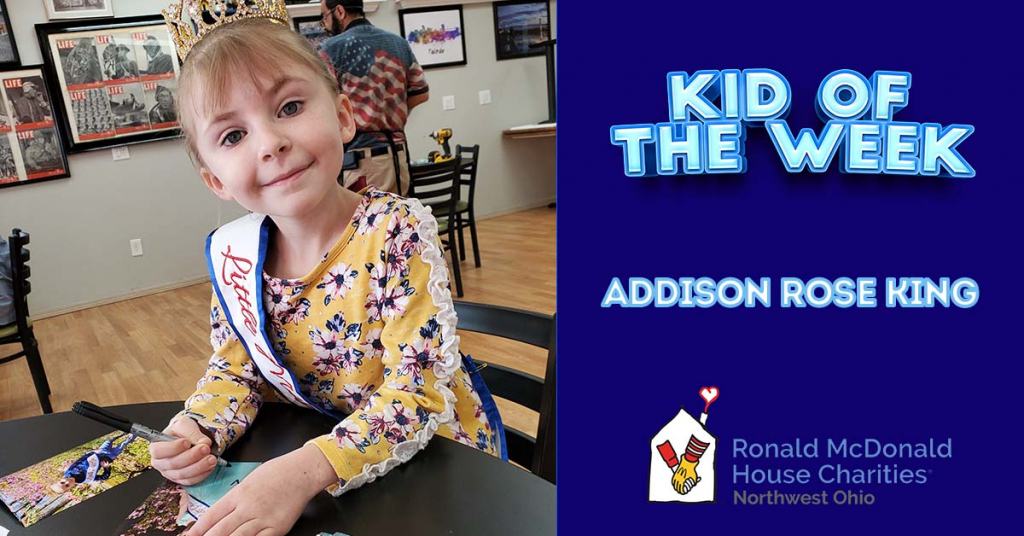 Addison Rose King raised $1600 for fallen Toledo officers. She builds beds with let's build beds weekly, and is currently hosting a fundraiser for toys to give to kids in Mercy Children's Hospital.
She was just on WTOL and NBC news for all of her hard work and other fundraisers.
Addison is 8 years old and pulls all A's in the 3rd Grade.
To nominate another great kid to be the Kid of The Week with Ronald McDonald House Charities of Northwest Ohio, just fill out the following form.