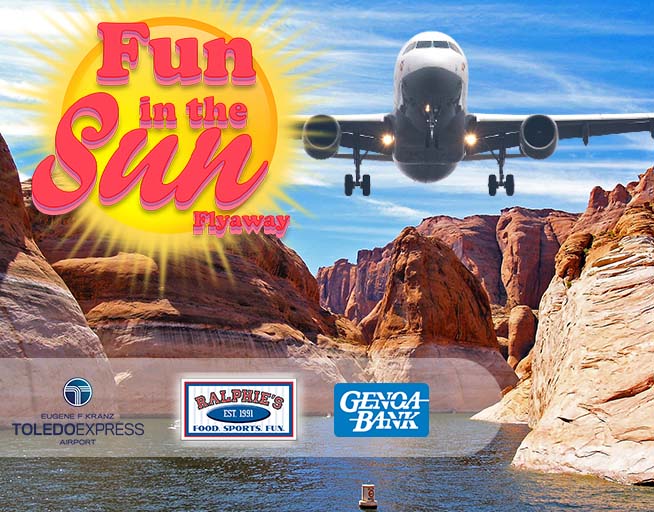 This spring we are sending you to Phoenix! Listen for the cue to call three times a day to get an official invite to our giveaway party at Ralphie's on April 2nd!
You and a friend could win roundtrip airfare for to two phoenix aboard Allegiant Air from the Eugene F. Kranz Toledo Express Airport! Plus, a $250 pre-paid visa gift card from Genoa Bank!
Everyone who qualifies and comes to the giveaway party will be given a $50 gift certificate from J. Foster Jewelers!
The winner is to choose three dates between the date of the contest and May 14, 2022 to fly with a companion. Winner must contact the Toledo-Lucas County Port Authority by emailing contactus@toledoport.org no later than April 14, 2022 to book travel. The winner may be required to sign legal documentation before the Prize can be released. The Port Authority retains the right in its sole discretion to make substitutions of equivalent kind or approximate value in the event of the unavailability of the Prize for any reason.
Click here to see the official rules.